Overview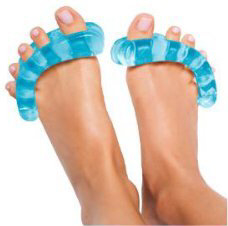 A bunion, also known as hallux valgus, is a painful deformity that develops at the base of the big toe. Bunions are caused when the big toe pushes and bends inward towards the other toes. This displaces the bones of the joint, causing it to protrude in a way that looks like a large growth. Bunions develop due to a variety of factors. Some people inherit feet that are more susceptible due to their shape and structure, having flat feet for instance. But bunions can be made worse by the wrong shoe, or by carrying extra weight or prolonged periods of standing or walking.
Causes
Bunions occur with greater regularity in women than men, and they may sometimes run in families. You may also have an increased likelihood of bunions if you are born with certain bone abnormalities in your feet. Factors that may increase your chances of developing a bunion include long-term use of narrow-toed and/or high-heeled footwear. Arthritis. Toe trauma. Laxity of your connective tissues (ligament laxity). Limb length inequalities. Genetics. Certain foot problems (e.g. flatfoot, over-pronation, etc.).
Symptoms
Most patients complain of pain directly on the bunion area, within the big toe joint, and/or on the bottom of the foot. The bunion may become irritated, red, warm, swollen and/or callused. The pain may be dull and mild or severe and sharp. The size of the bunion doesn?t necessarily result in more pain. Pain is often made worse by shoes, especially shoes that crowd the toes. While some bunions may result in significant pain, other bunions may not be painful at all.
Diagnosis
Physical examination typically reveals a prominence on the inside (medial) aspect of the forefoot. This represents the bony prominence associated with the great toe joint ( the medial aspect of the first metatarsal head). The great toe is deviated to the outside (laterally) and often rotated slightly. This produces uncovering of the joint at the base of the big toe (first metatarsophalangeal joint subluxation). In mild and moderate bunions, this joint may be repositioned back to a neutral position (reduced) on physical examination. With increased deformity or arthritic changes in the first MTP joint, this joint cannot be fully reduced. Patients may also have a callus at the base of their second toe under their second metatarsal head in the sole of the forefoot. Bunions are often associated with a long second toe.
Non Surgical Treatment
There are many treatment options for bunions and they will vary with the type and severity of each bunion and will also depend on what is causing the symptoms. Bunions are almost always progressive and tend to get larger and more painful with time, how fast this happens may be a function of the fit of the footwear. The initial goal of treatment options is to relieve pressure on the bunion and any symptoms that may be present and to halt or slow the progression of the joint deformity. There is no effective may be "get rid off" a bunion without surgery. There are a number of things that individuals and Podiatrists can do to help the symptoms and slow (if not halt) progression.
Surgical Treatment
For very severe bunion deformities where there is considerable angulation between the first and second metatarsals an osteotomy of the metatarsal may not be sufficient and for these patients, the joint between the first metatarsal and the cuneiform bone is fused with screws, called the Lapidus procedure. This realigns the metatarsal completely and stabilizes the bone, preventing mobility and recurrent deformity.
Prevention
The best way to prevent a bunion is to be proactive in the truest sense of the word. Go over your risk factors. If you know that you pronate or have any problem with the mechanics of your foot, talk with a podiatric physician about the correct types of shoes and/or orthoses for you. If you are not sure whether you have such a problem, the podiatric professional can analyze your foot, your stride and the wear pattern of your shoes, and give you an honest evaluation. Has anyone in your family complained of bunions? Does your job involve a lot of standing, walking or other stress on your feet or toes? Do you exercise? If so, what kind of shoes do you wear for sports? For work? For school? Do you ever feel pain in your toes, or have you noticed a pronounced or increased redness on your big toe, or on the other side of your foot, near your little toe? Make sure you let the doctor know. Keep track of whether any relatives have suffered from arthritis or other joint problems, as well as anything else that might be relevant to your podiatric health. If you?ve suffered sports injuries previously, let the doctor know about that, too. In other words, try to give your health care professional the most honest and thorough background you can, so that he or she can make the best evaluation possible.